Jean-Xtophe started advising Entrepreneurs at the end of the 80's. He is a partner with "Melcion Chassagne et Cie" since 1998.   He is also a reformed entrepreneur in the  "Haute Couture" and wedding gowns industry (Christophe Rouxel).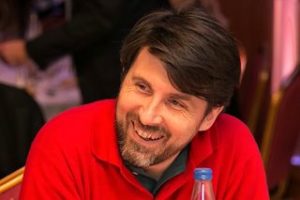 In his spare time, Jean-Xtophe is a Thaï Boxing instructor (Muay Thai) and the president of a leading Thaï boxing club in the Paris area. He is also a skydiving fan (only 28 freefly jumps to date) and would welcome any opportunity to sky-dive again (skydivers, take notice!).
Jean-Xtophe has been an artillery officer in the French Army (officier de réserve).
He has a Bachelor degree from Institut des PME (SMEs) (WELLER), (Paris, France) and from the California Institute of International Business, (San Francisco, CA , USA).
He graduated from ESLSCA business school with a Master of Science (M.S). in corporate finance, (Paris, France).
He also has a M.S. in Business to Business strategic marketing from the Conservatoire National des Arts et Metiers (CNAM) , (Paris, France) ; and he attended two executive education programs at Stanford Graduate School of Business: The Executive Program for Growing Companies and theExecutive Management Program.
He has been part in 2009 of a fellowship program by the french Ministry of Economy and Finance (CHEDE program).
You'll find here a link to an article he wrote about entrepreneurship : A definition to the Entrepreneur
To follow him: