Entrepreneur since 1990, Tristan sold his first high tech company in 2000, at the top of the internet bubble, and joined a listed Web agency, as COO in charge of e-Business.
After a peak at 700 employees, the bubble exploded, and he had to take care of the many restructurations and downsizing. He then sold the high tech part of that business to a listed IT Company and joined the acquirer to develop their e-Business branch, mainly through M&A in France and abroad.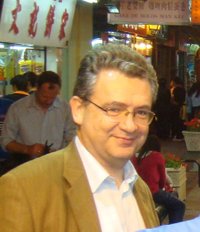 He initially started to work with Melcion & Co as a client, and was so attracted by the approach that he chose to join the team and became a partner in 2006.
Tristan de Viaris graduated from école Polytechique and from l'école des Mines de Paris.
To follow him: